Real Estate and 3D Scanning
How Mobile 3D LiDAR is changing how the industry works.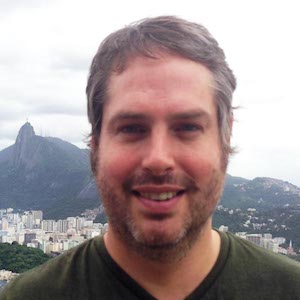 Jason Laan
Background
The Real Estate industry is undergoing a technological revolution of late and 3D is playing a large role in its advancement. Physical space requires 3D information to understand and interact with that data. Until recently capturing that information was a complex, specialized and often expensive process.
Enter Mobile 3D Scanning
In 2020, Apple introduced LiDAR sensors on select devices and now comes standard on its Pro models and iPad. This new sensor meant users could capture the 3D world around them.
Capture Solutions Landscape
But before we dive into the possibilities of 3D scanning from mobile phones, let's take a look at the solutions out there already.
High-Precision LiDAR Scanner Equipment
This category is the high-end, high-precision category with high-costs to match. Typically these devices produce a point cloud and some also capture 360 photos. The use-case for these devices is focused on accuracy Leica, Riegl, FARO, Trimble, Artec, etc
Specialized Proprietary Solutions (Mid-Range)
This group is defined by companies that have developed their specialized hardware and/or service to capture spaces and objects. For real-estate, Matterport leads the way with its scanner to floor plan and virtual tours. Matterport, NavVis, Occipital Structure, intel realsense (sunsetting as of late 2021), REScan, etc
Photogrammetry / Structure-From-Motion
This 3D capture pipeline involves taking many photos or videos and processing them into 3D geometries. These photos can be captured from UAV's/drones or other robots and are then post-processed on a desktop. Though basic captures can be performed by anyone, getting good results with scale takes specialized expertise and techniques like Ground Control Points (GCP). pix4d, DroneDeploy, RealityCapture, Autodesk ReCap Pro, Agisoft Metashape
3D Photos / Videos
The simplest way to capture 3D information is really only a small step above a photo or video, but it's in this list because it's being used heavily in the industry from everything for virtual tours to construction monitoring. Usually the images are attached to floor plans, but they do not have any 3D data themselves. ricoh360, GoPro MAX, Vuze,
Mobile LiDAR / Depth Capture
Now we have LiDAR from your mobile phone. While it is not as accurate as a High-Precision LiDAR device, its portability, cost and ease-of-use make it ideal for many situations. Users can quickly capture spaces for reference, create floorplans, measure and share 3D information. 3D Scanner App, PolyCam, SiteScape, Scaniverse, EveryPoint
A Quick Comparison of Technologies / Solutions:
| | | | | |
| --- | --- | --- | --- | --- |
| | COST | ACCURACY | FIDELITY | EASY-OF-USE |
| High-Precision LiDAR | HIGH | HIGH | LOW | LOW |
| Proprietary | MEDIUM | MEDIUM/LOW | HIGH | MEDIUM |
| Photogrammetry | MEDIUM/HIGH | MEDIUM | MEDIUM | LOW |
| 3D Photos / Videos | LOW | N/A | HIGH | HIGH |
| Mobile LiDAR | LOW | MEDIUM | MEDIUM | HIGH |
Real Estate Workflow and Mobile LiDAR
Again the real estate industry is large and covers many areas. Here we are going to touch on just a few and discuss how Mobile Phone LiDAR is changing how the industry works. Areas:
Sales and Marketing
Property Management
Architecture & Design
Construction
Facility Management & Maintenance
Industry Use Case
Across these use cases, the workflows typically three steps
Capture & Process - Capturing 3D information and processing it into a 3D model.
Display & Share/Publish - Rending the 3D model on software or the web
Interact & Maintain - Proving interaction (i.e. measure, assets, etc) and maintain the state of the 3D information in dynamic environments (i.e. construction sites, etc)
Sales and Marketing
Photos, Video and Floorplans have always been a critical part of selling and marketing both commercial and residential real estate. Recently, virtual Tours have become a standard component (Zillow 3D Home® tours, VPiX, Pivo Real Estate, etc).
Now Mobile LiDAR makes capturing and sharing 3D information even easier. A user can scan a location, convert it to floorplan, attach photos and video to locations and more.
Architecture & Design
Architecture and design was one of the first industries to adopt 3D from 3D building plans and renderings. But now 3D is integregral in even more ways such as Digital Twins and BIM (Building information modeling). 3D mobile scans are being used to not only capture spaces but to display concepts and options with Digital Twins in AR (Augmented Reality) and VR (Virtual Reality).
Construction
In construction 3D models and information are now a critical component of Surveys, BIMs, Plans, Estimating. Construction Management software (Procore, Buildertrend, AutoDesk PlanGrid, etc) increasingly involves 3D assets and some solutions even more focused on image and 3D information processing (cupix, OpenSpace, Prevu3D, etc). In the construction industry, mobile 3D scanning is now working in conjunction with high-precision LiDAR and photogrammetry. Where small scans can be augmented to reference high-accuracy point clouds and be continually updated.
Property / Facility Management
An area of real estate that is often overlooked, but where 3D information is now becoming standard is with Insurance, Documentation move-in/move-outs, inventory and resource assets. The ability to create scans that can then have ML processes analyze for condition (i.e. damage, etc ) is creating incredible efficiencies and changing workflows.
Wrap Up
3D capture offers a clear speed, ease of use, and affordability. Its draw-backs are that the results are typically not 360-Photo quality and only accurate to the ~95% range. This means its not currently replacing any of the capture methodology above, but increasing efficiencies and how often 3D data is going to be used.. In its current state (as of late 2021), it is best suited for estimates,evaluations, and documentation purposes. With improvements in sensors, Machine Learning we fully expect mobile scans to improve rapidly over the next few years.