3D Scanner App- How Mobile LIDAR is redefining professional 3D workflows
How professionals are incorporating mobile LiDAR Scanning into their operations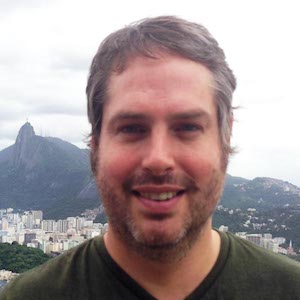 Jason Laan
Business Challenge
Laan Labs has a long history of working with organizations and professionals in computer vision and 3D understand and reconstruction. Mobile 3D scanning had long been a company goal and when Apple added a LiDAR sensor to select devices in 2020, we released 3D Scanner App. The iOS app lets users capture objects and spaces in 3D, edit and refine meshes and point clouds and share them in several formats.
Many of the app's 1.5 million users (as of July 2021) are professionals who are utilizing its robust features in their business or workflows. In this article, Laan Labs wanted to share some background on the space and a general overview of how organizations both large and small leveraging this technology.
---
"Mobile LIDAR has changed everything in consumer and enterprise reality capture"
---
3D Scanning with Mobile Phones/Tablets
3D Scanning and Reality Capture are an ever-increasing part of many professional workflows. Until recently, this typically required expensive sensors or robust photogrammetry techniques and long processing times. Now LiDAR sensors on consumer phones like Apple's iPhone and iPad are revolutionizing reality capture and 3D workflows.
While the output from these new devices might be considered low-fidelity compared to existing high-precision or terrestrial LiDAR scanners, their accessibility and ease of use make it a valuable tool in a professional's 3D capture arsenal. (plus sometimes they are just in your pocket)
Across industries, the precision and fidelity requirements vary widely for 3D captures. As such, some professionals are in a position to be able to only use a mobile 3D scan, while others use it in conjunction with a high-precision scanner (i.e. Leica, Riegl, FARO, Trimble, etc) or photogrammetry process.
| | | | |
| --- | --- | --- | --- |
|   | Mobile LiDAR | High Precision / Terrestrial LiDAR | Photogrammetry |
| Accessibility | HIGH | LOW | HIGH |
| Ease of Use | HIGH | LOW | LOW |
| Cost | LOW | HIGH | MEDIUM |
| Portability | HIGH | LOW | HIGH |
| Accuracy | MEDIUM | HIGH | MEDIUM/HIGH |
| Image Fidelity | MEDIUM | LOW | HIGH |
Workflow Integration
For many professional applications, the captured 3D object or space is stand-alone, meaning that it is only used to capture measurements or used as a visual reference. The object is often shared or uploaded to a company or an industry cloud service (i.e. ReCAP, Cesium, ERSI, etc) or a general one (SketchFab, P3D.in, etc).
However, many use-cases involve other software and desktop applications in the workflow. The 3D scan is often imported to a CAD application (Autocad, Revit, SketchUp, etc) or a 3D design program (Blender, Maya, 3DMax, etc). What is critical to these interactions is file-format interoperability, a place where 3D Scanner App leads the field. The app offers easy export of a 3D scan as meshes to open formats like OBJ and DAE to new mobile standards USDZ (Apple) and GLTF/GLB (Android) to proprietary formats like FBX. Additionally, Point Cloud formats are the standard for many applications and industries. As such, 3D Scanner App supports XYZ, PLY, LAS, and many other. See Full List.
Geo Reference Mobile Scans
In workflows where scans need to be georeferenced with Lattitude, Longitude, and Altitude, 3D Scanner App can provide this meta-information with GPS Tagging Enabled. Point Clouds tend to be a more common industry format for GIS applications. Additionally, there are many services and applications (like CloudCompare) where multiple Point Clouds from different sources can be combined.
Digital Twins
In many industries, a Digital Twin or virtual representation is an integral part of their 3D workflow. For example in many construction projects, a 3D scan of an existing structure or a building in progress is compared to a 3D model many times on-site in AR & VR. Mobile 3D scanning allows users to quickly provide base scans of a room or outdoor area where new structures are going to be added. Then during construction itself, mobile scanning allows progress to be easily tracked by taking quick scans of work-in-progress that then can be compared to plans or aligned to a master scan of the project.
The Professional and Enterprise versions of 3D Scanner App contain project functionality to assist in managing and aligning multiple scans along with 3D Objects.
Industry Examples
We have put together a few generalized industry examples based on how professionals are using 3D Scanner App
Architecture, Planning, Design
A common use of mobile LiDAR scanning has been in the design and planning of a remodeling or renovation project. Spaces can quickly be captured with dimensions to plan a new kitchen or even a whole-house renovation.
Film, TV, VFX Production
Across the Film and TV Industry, mobile LiDAR has been increasingly demonstrating its usefulness. We have seen many professionals use it in location planning and storyboarding. Potential locations are scanned and shots can quickly be planned. Additionally, VFX supervisors often take scans during production to aid in simplifying post-production.
Construction & Geospatial
On large-scale construction or infrastructure projects, geo-referencing scans are vital for managing a complex set of assets. We are seeing professionals quickly scanning vitals such as pipes and valve systems so they are both documented and then can be view later in AR when they can no longer be easily accessed.
Insurance and Documentation
Properly documenting the scene of an accident can be incredibly challenging. We have several insurance organizations and professionals using it to scan rooms and senses to review and measure to accurately assess the scope of the damage. From flood, to fire to hale incidents, the scans along with the captured images allow adjusters and managers alike to improve their processes. We also have a number of police organizations that are using mobile scans to document both accidents and search scenes. Many times these 3D captures are later used for training as groups can use AR and VR to examine details spacially.
Inspection and Maintenance
From bridges, roads, and buildings, large infrastructure needs a great deal of well-documented inspection and maintenance. Mobile scanning is helping many professionals along with high-precision terrestrial scans, photogrammetry (often with drones) along with photos and videos.
Artistic, Asset Development
Creating virtual assets based on real-life objects can be a painstaking process. Being able to quickly scan something like a car for later use in a video game can streamline development. A game developer scans this antique MG car to create a model from and then build it into a classic car driving game.
Industrial Measurement
Quickly calculating measurements on equipment whether for shop planning, transportation, or for general documentation is invaluable. 3D objects can then be used in more robust planning systems or stored for reference.
Business Value & Wrapup
Since developing 3D Scanner App, Laan Labs has helped professionals and enterprises alike on how best to leverage the technology in their workflow or organization. This is just a small sampling of use cases, but we are applications ranging from retail to transportation to excavation and many more. Please don't hesitate to contact us to see how we can help. (And if you have a iOS LiDAR device download the app, it free)
Some Key Advantages of Mobile LiDAR:
Easy of Use - A mobile app that takes minimal training.

Low Cost

Portability - Attached to a mobile phone means it usually in your pocket
Supported Formats
OBJ - OBJ format is considered to be a universal 3D model format since it is widely supported by 3D image editing applications. This format usually consists of multiple files with an OBJ, MTL, and JPG Image texture used to render a textured 3D Scene.
USDZ - Developed from Pixar's Universal Scene Description standard, USDZ is a compressed file format that is most widely used by Apple devices.
GLTF - (GL Transmission Format) is an open project by Khronos providing a common, extensible format for 3D assets that are both efficient and highly interoperable with modern web technologies. Another standard format for Android Devices.
GLB - The binary version of the GL Transmission Format (glTF) file, which uses JSON (JavaScript Object Notation) encoding. So, supporting data (like textures, shaders, and geometry/animation) is contained in a single file. Another standard format for Android Devices.
FBX - FBX (Filmbox) is a proprietary file format ( .fbx ) by Autodesk common in many 3D programs.
DAE -  An open 3D interchange file format used for exchanging digital assets between a variety of graphics programs based on an XML schema.
STL -   STL (STereoLithography) file format is common for CAD applications. STL files do not have photo textures.
Point clouds - A common representation as an alternative to a 3D Mesh commonly used in the GIS, BIM, and architecture Industry. Has a number of specific types that are either binary or ASCII.

XYZ  - a very simple ASCII format for recording points in 3D space.
PLY -  an ASCII Polygon Format. 
PTS -  an ASCII file formatting to store point data typically from LIDAR scanners.
LAS - LAS is a binary format used specifically for storing LiDAR data
LAS + geo ref 
E57 - compact, vendor-neutral format for storing point clouds, images, and metadata produced by 3D imaging systems.
PCD - (Point Cloud Data) file format commonly used with  Point Cloud Library (PCL).
Software - Compatible Formats