Source Code License - 3D Scanner App Licensing Option
Case study about licensing source code to a startup with a CV/ML team to accelerate their development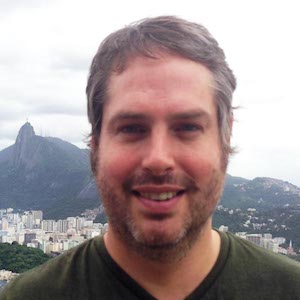 Jason Laan
Business Challenge
A custom door and window startup was looking to develop an app for their field reps to quickly estimate project costs and provide clients with an AR preview of how their new doors and windows would look on their home.
---
" TLDR; Laan Labs licenses source code for mobile device 3D scanning and feature detection to a custom window and door startup to accelerate their time-to-market allowing their internal developers to focus on workflows specific to their business needs rather than building a 3D scanning pipeline from scratch."
---
Summary
The client was in the process of building out their internal development team and had already hired a few ML (machine learning) and CV (Computer Vision) Engineers along with some full-stack developers. Part of their mobile development objectives were to develop a 3D scanning pipeline to capture doors and windows on potential clients homes. They had been using 3D Scanner App to aid in their estimating process by existing scanning windows and doors.
---
Approach
Laan Labs has a wealth of experience developing CV, ML mobile applications. Not only does the team develop consumer facing applications for 3D capture like 3D Scanner App, ARMeasure, Floor Plan App, but has developed numerous specialized applications in various verticals such as AEC (Artitecture, Engineering, Construction), Real Estate, TV & Film, Medical, Footwear Clothing, Infrastructure, Eyewear, and many many more.
With this background, Laan Labs is able to help develop specialized 3D capture pipelines and UX/UX that is appropriate for the use case. In this application, the client had a specialized measurement workflow in the field and a verification process through their cloud services. By highly customizing 3D Scanner App for this customers' workflow, product and user management, a solution could be developed that worked with client business processes.
Evaluation
For the client, licensing 3D Scanner App source code has several advantages, including:
Flexibility: Licensing 3D Scanner app source code allows the client to modify and customize the software to meet their specific needs for their door and window use-case.
Collaboration: This option enables collaboration between the multiple development parties. They had a growing internal development team they were augmenting with an external team. Laan Labs worked with these teams for the development of new features and improvements to their app.
Transparency: Licensing source code allows the client to see and understand how the software works, which can be helpful for troubleshooting and debugging.
Innovation: By starting with a working solution, the client was able to focus on innovative features specific to doors and windows.
Cost-effectiveness: This option is less expensive than developing the software from scratch internally.
Security: Allows the client to review and audit the software to identify security vulnerabilities and potential threats.
Implementation
3D Scanner Source code and development support and training
Laan Labs worked with the client to develop a UI/UX that made best use of the current scanning and AR (augmented reality) measurement and virtual object placement. After wireframes and a mockup collaborated with the client development team to develop the door and window scanning flow with user management and scan upload to their cloud services. When the solution was complete, Laan Labs transferred all scanning source code so the client's internal development team could continue developing features, such as photo ML classifiers for detecting window and door parts and specialized scan annotations to improve their workflows.
On an ongoing basis, Laan Labs continues to work with the client team to assist with specialized CV/ML tasks where Laan Labs expertise can improve development time.
Conclusion
3D Scanner Source Code licensing options gives clients with existing development teams clear cost and development time benefits with strong ROI. In this particular case, Laan Labs was able to help a client bring a 3D Scanner for doors and windows to market in less than 6 weeks. The client has been estimating that developing such a solution from scratch with an in-house and/or contract team would have taken 8-14 months.
Laan Labs' various licensing options from white label to full source code give organizations greater flexibility in developing cost and time effective solutions that are fully customizable. Laan Labs offers source code licensing for LiDAR, TrueDepth, RoomPlan, Photos and more. If you have any questions don't hesitate to get in touch at labs@laan.com
Technologies Utilized
Computer Vision, Neural Networks, Augmented Reality